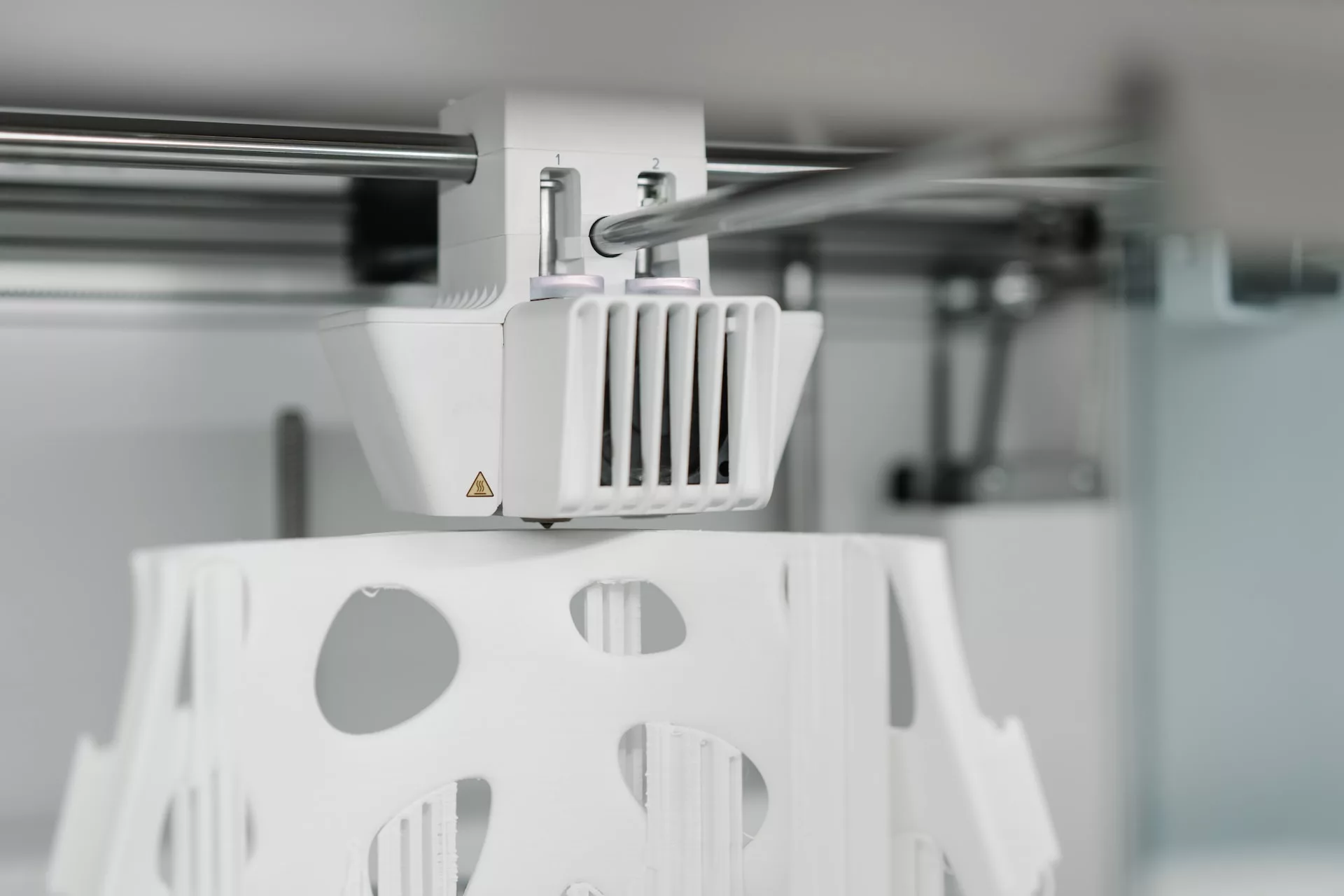 3D Printers for Dildo Makers
Posted on
Last Updated
3D Printers for Dildo Makers
So… you want to 3D print your master models for your indie adult toy shop… What should you be thinking about and what are the pitfalls to avoid?
Well, let me help you out…
3d Printers basically come in 2 flavors – FDM aka FFF and SLA aka stereolithography aka resin printers. And which you choose will largely be based on your budget.
FDM Printers
FDM printers are relatively inexpensive and plentiful. SLA printers are relatively expensive and have more limited availability.
So what should you be thinking about when picking a printer?
First, I want to say – this is going to be based on my experience with multiple FDM and SLA printers. And while this isn't sponsored, I'll be naming names and keeping score.
Well, the first thing is going to be size. Will your designs fit in the printer? If your designs are larger than about 8" then resin printers are going to get pretty expensive pretty fast. FDM printers are pretty reasonable up to about 14-17".
For FDM printers, I've had really good experiences with Prusa and AnyCubic. Both have printed flawlessly for many spools of filament. The Prusa MK3S is probably slightly better, but a smaller print volume at 8" height vs the 10" on the Anycubic Vyper makes the Prusa a little less useful.  The Vyper will run you about $350 from Anycubic and the Prusa will run you about $750 in kit form. 
(The new Bambu printers look really interesting with a build volume of about 10″ with a price starting around $600)
If you want to go for more than 10" in height, then something like the AnyCubic Chiron (shiron? Chiron? kai-ron?) would be a good option at 17" max build height. Or you can look at the Creality CR-10 at about 15" max build height.
The next consideration would be what kind of filament you want to print with. PLA is the standard material for 3D printing but you can print with other materials if you choose to. But, PLA is super easy to print and very reliable so it should be where you start.
Why would you choose to print with anything besides PLA? Well, there are a couple reasons… and it's mostly down to how much work you want to do post processing your prints. PLA can be sanded, but it really doesn't leave a nice finish. You'll need to finish it off with a coating of either spray primer or paint or something like XTC-3D from Smooth-on.
Another option would be a filament made from ASA.  The main benefit of ASA is that it can be vapor polished with isopropyl alcohol.  Vapor polishing is well beyond the scope of this post , so I'll leave you to your own research on that.
PVB has been getting some interesting results for some of the makers on my Discord server. It prints like PLA but smooths with isopropyl alcohol so that could be an interesting option as well.
If you want something that is extra durable and can be vapor polished, ABS is really your only choice. But.. and this is a big BUT… ABS is pretty difficult to print with. It requires an enclosure and careful temperature control otherwise warping can happen. And while it can be vapor polished, that requires acetone which brings its own list of concerns.
So really, if you are starting out, go with a smaller printer and use PLA. Your mistakes (and you will make mistakes) will be less costly and you'll be able to learn the basics before trying to scale up.
So what about SLA aka resin printers?
Well, let's talk about that…
The main reason that someone might want to use an SLA printer is because the printers that come out of the printer are beautiful. Super high resolution and very smooth. This usually means less post-processing and cleanup.
But, this comes at a pretty significant cost… SLA printers are often more expensive than FDM printers – especially when you get to the larger sizes.
My first SLA printer was a Peopoly Moai and it was… a train-wreck.  I spent almost $2000 on it and I had about a 60% failure rate.  Now this was one of the first SLA printers and it was still a new technology.  I now have an AnyCubic photon and it has been a lot more reliable – although not as reliable as my FDM printers.  Something like the AnyCubic Photo Mono X will print up to about 9" in height and retails for about $750.  The Epax E10 will run up to $1800 for a 10" build height and an Elegoo Jupiter will cost about $1500 for a 12" build height when it is released this Summer.
But the expenses don't end there… The resin itself is rather expensive so resin prints are relatively expensive compared to FDM prints. Also, SLA printers have higher ongoing costs. The LCD screen for printing as well as the special UV lights inside the printer are considered consumables… that means that they have an expected lifespan and will need to be replaced periodically. So budget a few hundred dollars per year for replacement parts.
Oh, did I mention that the resin is kind of toxic and hazardous? Yeah… you don't want to get the raw resin on your skin and the fumes can be harmful as well so make sure that you wear your PPE and work in a well ventilated area.
Once the print is done, expect to get raw liquid resin all over the place as you are removing the print bed from the printer. Oh and clean up? Lots of isopropyl alcohol. And you'll need some kind of post processing chamber with a special UV light to do the final cure on the prints. You can buy these for a couple hundred bucks or build your own.
Now… That's not to say that FDM printer parts don't wear out, but the most expensive parts aren't likely to need to be replaced very often – if ever. I think you're more likely to replace the printer with a newer model before the parts wear out.
And the final thing I will note about SLA printers is that the resin prints themselves can occasionally cause cure inhibition in platinum cure silicone. So be sure to do some small scale tests before committing a bunch of money to a bunch of resin.
So what's the TL;DR?
My recommendation is to go for an inexpensive FDM printer with PLA or ASA filament (or PVB) until you really start to understand the printing process.  It's not as simple as just hitting print and getting a perfect model.  Especially with resin printers.  I'd buy the AnyCubic Vyper all over again in a heartbeat and I'd feed it PLA (or PVB) filament.  
One thing that hasn't even been mentioned yet is 3D modeling and 3D design software… but I have a video about that right here….
Until next time…